In order to have access to WebMIS, you need a WebMIS user.
On your first login on WebMIS you will have to change the password provided by Creditcall. (if you have forgotten your password, click on "forgotten your password?" to receive a reset link by email)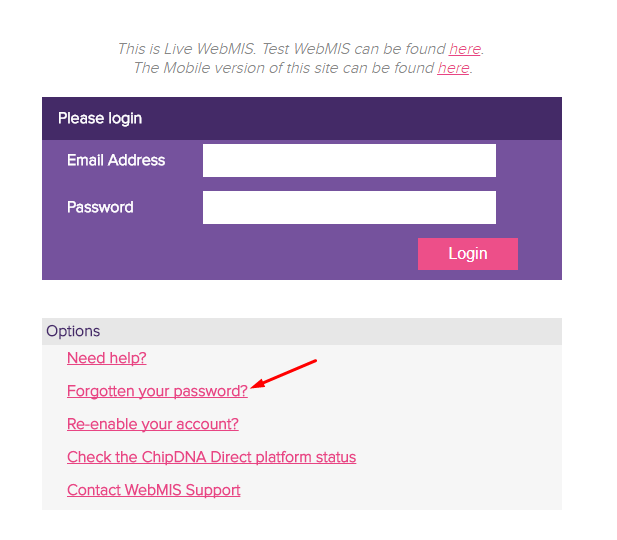 Then, you need to click on "Account" to change the preferences of your "Account" (this only needs to be done once).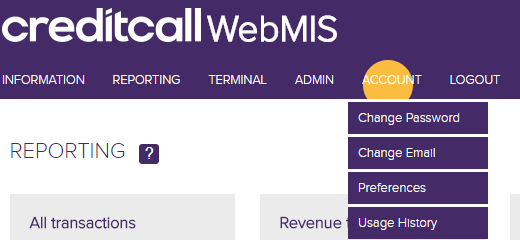 Select Preferences and change the user interface to "Advanced". It important if you want to get the "scheduler" tab in the reports.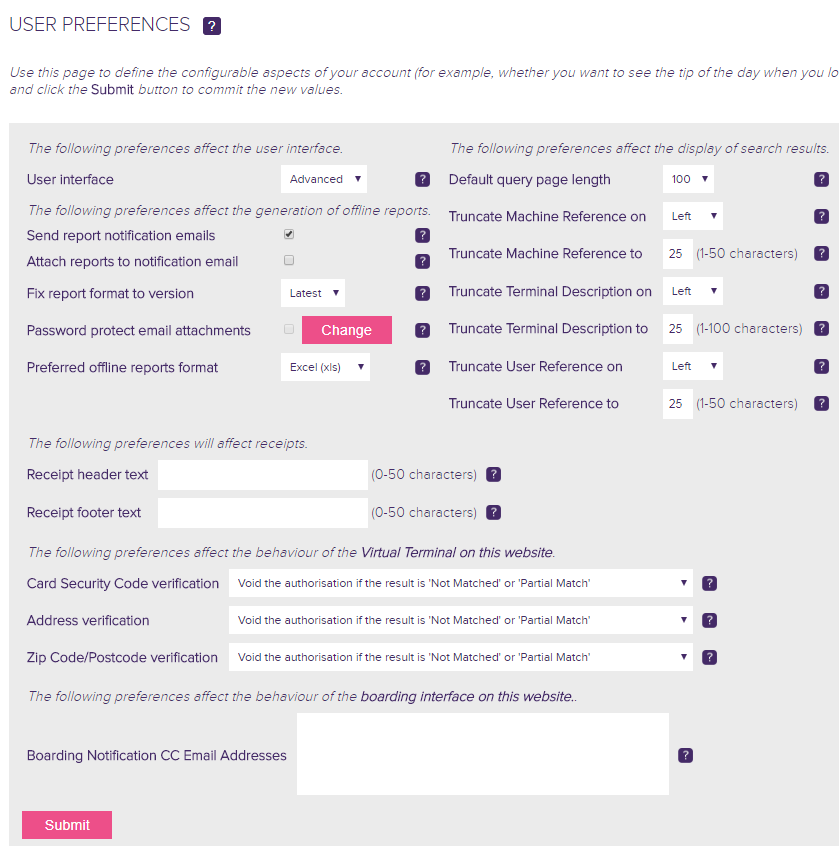 You can also change the email address or the password if needed.