First of all, you need to request the permission "perform Bulk confirmation" to our support team.
Then, after login in WebMIS, go to Reporting / Pending transactions: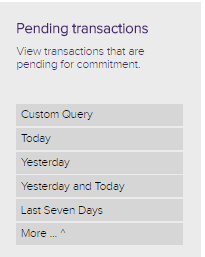 and select the period (Today or Custom Query):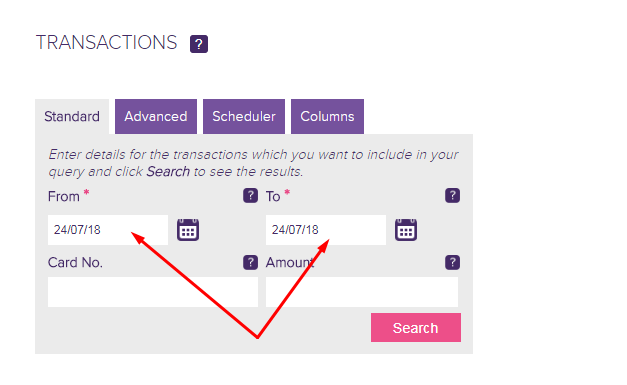 You need to select the terminals or groups on the Advanced tab: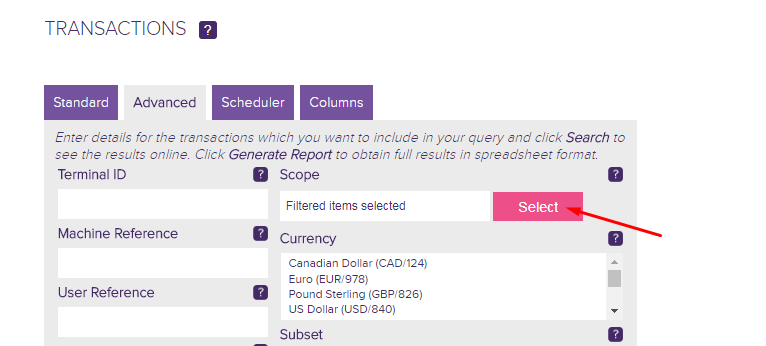 and Search.
NB: You can only search for 1 month at the time and no more than 100 transactions.
You need then to select the transactions to commit (or confirm) and click on "Bulk Commit":

Then review the transactions, and continue.