Step 1: Plug in the Cloud-enabled device to an internet-capable Ethernet port, and the power plug as well, and it will boot up. Once it has a solid internet connection and is entirely booted up, it will show a rotating 'Code' on screen when it is ready to be registered.

If the device doesn't have an internet connection, it will say 'Disconnected' on the screen. Troubleshooting at this point is at the network level, so someone at the merchant's location will need to see why outbound internet access is being blocked from the Ethernet port in use.

Step 2: Register the Cloud-enabled device in the 'License Manager' by navigating to the 'Registered Devices' tab and entering the 'Code' on the device in the required field. Merchants can give their Cloud-enabled device a special nickname to tell it apart from others if they have more than one. This 'Nickname' will appear in the Virtual Terminal drop-down for easy identification.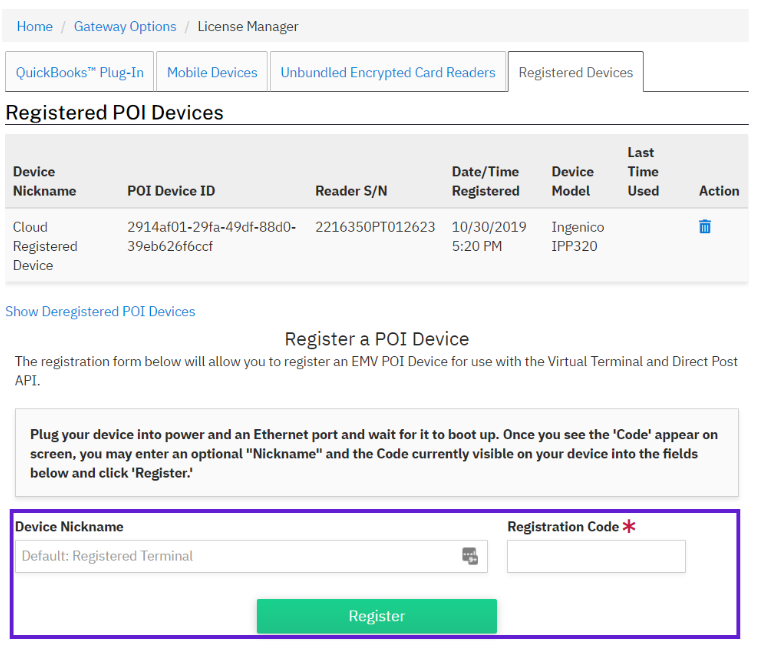 Step 3: Click on the Virtual Terminal page you wish to use: Sale, Auth, or Credit and select the Nickname of the Cloud-enabled device you want to process on. You can fill in other fields as necessary on this page for the transaction.

Step 4: Once all fields are entered, click the button at the bottom of the page to submit the form and follow the device prompts on the physical POI device (the iPP or iSC device).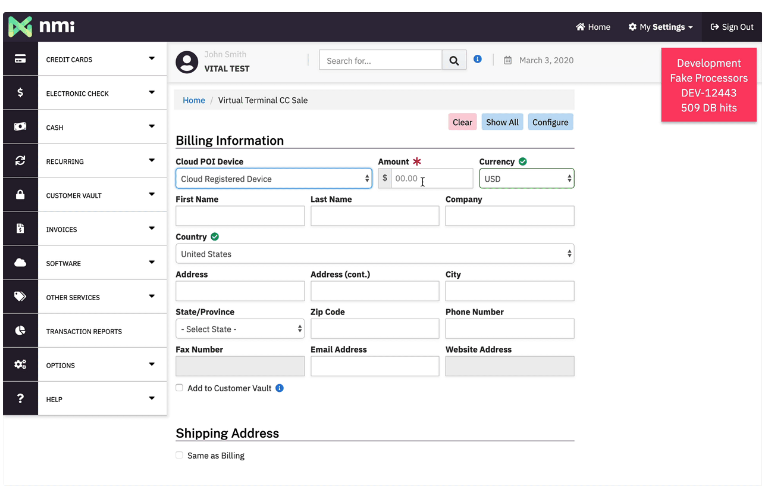 That's it! The UI in the Virtual Terminal will direct the merchant to the receipt page after the transaction is complete. They can print a receipt from there if they wish.