Table of Contents
Overview
This article will walk you through how to update your support contact information for your merchants to contact your team. This information will be displayed to your merchant when they log in to the Merchant Control Panel.
Updating Support Contact Information
To change or update your support contact information:
Log into your Affiliate Control Panel
Click on Settings
Click on Account Information
Select Edit Additional Contacts
Scroll down to Support Contacts
Update the Support Contact Name, Contact Email, and Contact Phone
Click the Save Changes button to save
Note: The Support Email and Support Phone should not be NMI's Support Team contact information. This should be the support contact information that your merchants will use to contact your team for first-line support.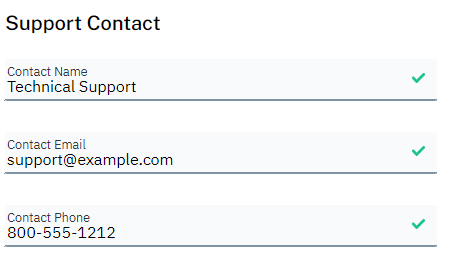 Where can a Merchant find Support Contact Information?
When a merchant logs into the Merchant Control Panel, the Support Email and Support Phone information will be displayed in two places:
In the footer of every page in the Merchant Control Panel
Under the Contact Technical Support section which can be found under Help > Support